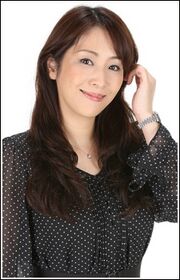 Maya Okamoto (Born February 3rd, 1967, age 50) is a Japanese voice actress who voiced Patty Rabbit in the Japanese version of Maple Town and in Palm Town when she was 18-20 years old. Her other voicework includes Saiko Yuki from Silent Mobius, Freya Chocolate and Yardley Walnut from Sylvanian Families (2007 OVA) and Leina Ashta from Mobile Suit Gundam ZZ.
Ad blocker interference detected!
Wikia is a free-to-use site that makes money from advertising. We have a modified experience for viewers using ad blockers

Wikia is not accessible if you've made further modifications. Remove the custom ad blocker rule(s) and the page will load as expected.